2023 Pinewood Derby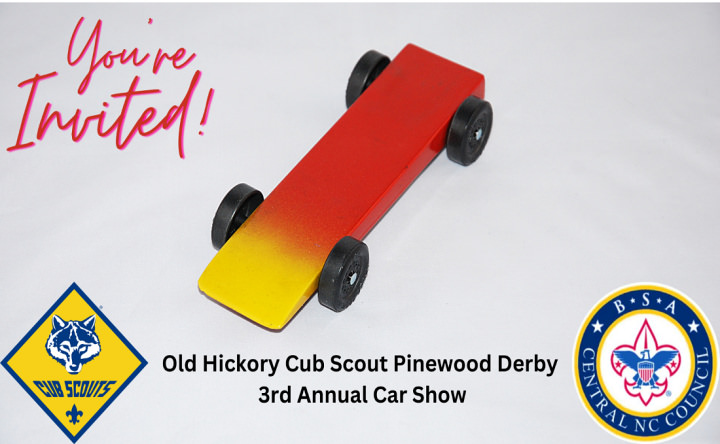 Old Hickory Cub Scout Pinewood Derby and 3rd Annual Car Show!
Saturday, March 18th
At Piedmont High School
Car Show starts at 9:00am with judging at 11:30am
Pinewood Derby will be held at 12:00 pm
There will be a $15.00 entry fee for cub scouts racing in the pinewood derby.
This fee includes your official pinewood derby patch, and racing driver's license.
Last day for registration is March 14.
Hotdogs, hamburgers and drinks will be serving lunch at a separate cost.
We are also having a car show, weather permitting. All cars are welcome including old hot rods, mustangs, and trucks.
Register Below For Car Show!
2023 Old Hickory Car Show Registration (tentaroo.com)
2023 Old Hickory Pinewood Derby March 18, 2023