2023 Baloo Training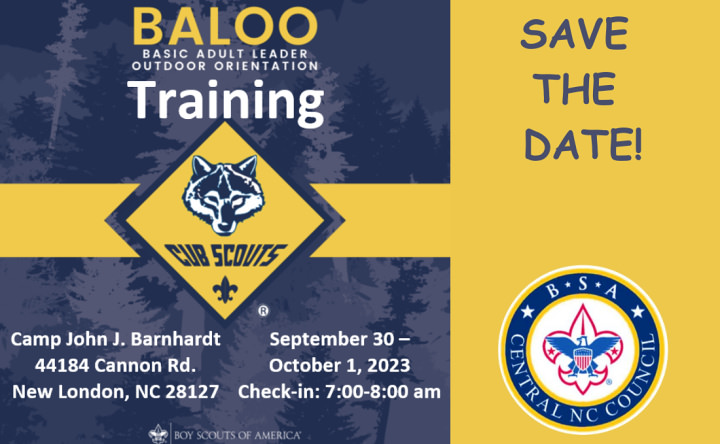 We are excited to announce the upcoming Baloo Training on September 30th, 2023! Please see the attached Save the Date image. This training promises to be an educational and engaging experience for everyone involved.
BALOO (Basic Adult Leader Outdoor Orientation) is a 1.5 day introduction to the Cub Scout outdoor program for units interested in offering a camping component to their Pack activities. This training consists of an online prerequisite component, plus an in-person overnight camping experience that provides hand-on practical skills. BSA's Cub Scout level camping policies are taught along with the discovery of the necessary tools to help units conduct a successful camping experience. Completion of this course is mandatory for a MINIMUM OF ONE adult on a Pack overnighter.
Cost = $30.00 Per Adult
BALOO training includes an introduction to outdoor camping skills as well as important BSA rules and policies to be followed on any Cub Scout campout. Don't miss out on this opportunity to learn and grow your training experience. Thank you for your continued dedication and support, and we can't wait to see you there!
2023 Baloo Training September 30, 2023 to October 01